Hello all;
Tisha B'Av has started and I'd like to wish you all an easy fast.
We will be having services this Shabbos at 9am.
I myself will be attending a Shabbos Nachamu Singles weekend in Rye Town NY, so I won't see you all.
I'm attaching an email I got from Artscroll with free downloads for some of the proper studies for Tisha B'Av. I realize it's a marketing ploy, but as most of us already have Artscroll siddurim, I don't mind sending this out as a public service, as they call it!
I wish everyone to have not only an easy, but also an enlightening fast and a good Shabbos.
If you are unable to see the message below, click here to view.
| | |
| --- | --- |
| | |
Tishah B'Av begins tonight (Wednesday August 2nd, 2006).
May we merit to see the rebuilding of Jerusalem and Shalom Al Yisrael speedily in our days!
FREE DOWNLOADS FOR TISHAH B'AV

KINNOS FOR OUR TIME

The destruction of the Six Million is our stark connection to the eternal Tishah B'Av. Two great and inspiring spiritual leaders of our time, The Bobover Rebbe and Rav Shimon Schwab composed Kinnos lamenting and memorializing the unspeakable tragedy. In recent years, many congregations have adopted the practice of reciting these Kinnos on the evening or morning of Tishah B'Av. We present these Kinnos, with our translation, as a public service.
Click HERE for FREE download.

THE TALMUD ON DESTRUCTION

The classic Torah study for Tishah B'Av study is the series of Talmudic narratives about the destruction of the Second Temple. Included are narratives of the internal struggle between the leaders of the nation and the instigators of war.
For the benefit of our readers, we present a section of this Talmudic portion (Gittin 55b-56a), adapted from the Schottenstein Edition of Talmud Bavli.
Click HERE for FREE download.

These files are in PDF format which require a PDF viewer such as Adobe® Acrobat® Reader™ version 5.0 and higher. Don't have it? Click on the link to download your FREE copy.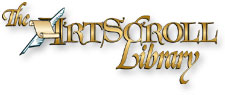 --~--~---------~--~----~------------~-------~--~----~
You received this message because you are subscribed to the Google Groups "Ellington Shul" group.
To post to this group, send email to Ellington-Shul@googlegroups.com
To unsubscribe from this group, send email to Ellington-Shul-unsubscribe@googlegroups.com
For more options, visit this group at http://groups.google.com/group/Ellington-Shul
Congregation Knesseth Israel's Website is http://www.ellingtonshul.org/
-~----------~----~----~----~------~----~------~--~---